Digital advertising and the internet as a whole are changing constantly every single day, and the industry with publishers have to constantly evolve to meet the demands of consumers today. More consumers head to websites and media platforms to research, learn, shopping, and find specific products that meet their needs. Especially in this day and age, the majority of the world has access to the internet, each and everyone of them has specific attitudes and preferences on what he or she is looking for in terms of buying, learning, researching and finding products. 
To have a better grasp and understanding online advertising landscape of the year, here are some monumental statistics:
On average, 46% of users act after viewing a video ad. (

Lyfe Marketing

)

Location-specific digital ad campaigns are 20x more effective than traditional banner ads that are not location-based. (

Lyfe Marketing

)

Over 51% of smartphone users have found new brands or products while searching from their mobile device. (

Lyfe Marketing

)
Some key platforms of advertising that you should be looking for are: 
Digital Video
Video advertising has been rising in popularity according to IAB's 2019 Video Advertising Spend Report. Approximately 86% of marketers are using video content in their campaign outreach efforts.
One trend this year is shorter video ads, or bumper ads, that is compelling and grab a consumer's attention. YouTube and Google both launched 6-second bumper ads as a way to offer brands a creative way to extend brand reach in a short time frame. Which can be placed pre-roll, mid-roll and post-roll. 
Native Advertising 
Advertisers are spending big on native advertising. These ads emulate the natural look and feel of the media format where they appear, gaining greater acceptance and engagement because they are designed to seamlessly integrate into social feeds and websites versus banners or pop-ups. These native ads combine well with news articles or in between posts of a forum to gain better engagement and CTR. 
On news sites, these headlines are contained by a widget to be shown as recommended posts, articles or resources can be seen.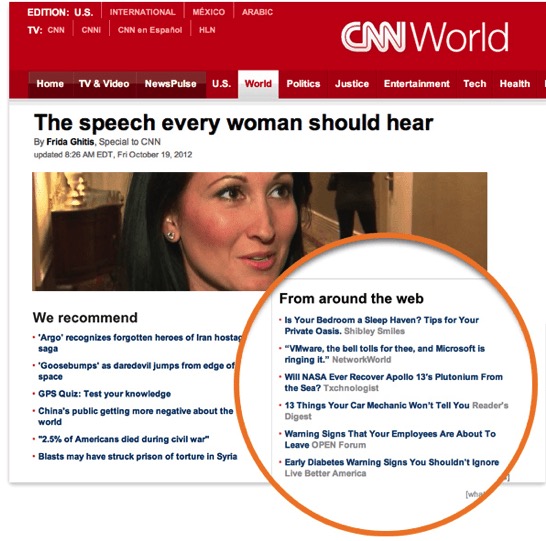 In-feed ads such as social media platforms like Facebook, Instagram, Linkedin or even forums like Reddit, etc. These ads look seamlessly in the feed to make people interact with it like a post instead of a banner of ads. Also the contents of these native widgets can be altered based on users cookies, demographics and preferences. 
Mobile Advertising
Nowaday, smartphones have become one of the most important devices all around the world, everyone has a smartphone to carry around with apps like Facebook, Instagram, Pinterest, Reddit, etc. or even have a ton of games in their inventory. These are the main platforms to advertise on to gain benefits on user interaction. 
In 2018, mobile's share of the U.S. digital ad market climbed to 63% of total digital ad spending. Over 55% of the US population regularly watches video on mobile, and the average smartphone video viewer is estimated to have spent 44 minutes watching videos on their device in 2018. Table users spent 38 minutes. Now in 2019, mobile is predicted to "surpass TV as the medium attracting the most minutes."
The stories format is an excellent choice for mobile advertising, especially on Snapchat and Instagram. Although they can be used on desktops, the formatting makes it more suited to be viewed on mobile devices. According to a Facebook user survey, the ads seem to be very successful. 53% said they made more online purchases based on stories.Story ads exist within existing story feeds and look much like the rest of the organic content on the platform.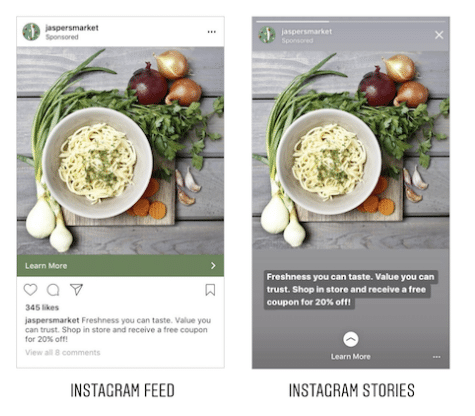 Google recently introduced the launch of several new ad types that will be showing up on mobile devices. Google searches on mobile devices will include gallery ads that allow advertisers to display multiple images for users to swipe through.Users will also begin to see ads in Google's discover feed — the feed of news stories that are built into many Android home screens, inside the Google app, and on Google's mobile homepage — though they'll only appear in select locations for now.
The digital advertising industry is continuing to grow and change rapidly. It remains as one of the most effective ways for businesses to find new customers and expand their reach.